Biographies coming soon

Andrew Parra

Celina Cruz

Claude Thomas

Daria Millan

Jason J Marquez

Jason Rivera

Jacie Cruz

James Autera

John Whiting

Louis Quinones

Louis Sharpe

Luis Cruz

Raymond Jiggetts

Vincent Petruccelli
President
Sal Abbatiello


I am a Visual Artist. I designed my first Costume Jewelry Collection in 1993, for my senior prom. My Hands are crafty and my eyes perceive a different purpose for objects other than their practical use. I've worked in sales since I was 14 and became a Retail Manager in 1999. My sales and managerial experience rewarded with the experience of operating a business including training and developing a sales team. Watching people grow professionally through my mentoring and training process motivates me to contribute more of myself.
I met Erika Roman in 1993. She was the first to encourage my creativity in Costume Jewelry. We were both abandoned by our mothers and experienced life as a Ward of the Courts. Foster Care was a positive experience for both of us. With many things in common our friendship grew. She cared for me at times like a mother would and advised me like the big sister I never had. We vowed to never repeat our history and break the cycle of abandonment and abuse.
Today I am a Jewelry Retailer/Designer and a proud board member of the Erika Roman Memorial Foundation. As board member I have the opportunity to emulate what Erika loved which is mentoring and living out my dream.

I can share my experiences and talents to motivate, educate, and mentor foster children to move mountains and overcome obstacles. As erika would always remind. "Boobie Think Positive!"
Secretary


Kally Tyisha Reyes
Sal's dedication to the community has been the focal point of his life and to this day he continues to contribute to community charities and fundraisers.
In 1983 a short time after his place SKATE FEVER was open, Sal along with some youths of the community,
established The Macomb's Youth Association. The Macomb's Youth Association, was a day recreation center held
right in the skating rink, to all children of the surrounding area. They set up historical, camping, and educational trips. They had numerous benefits to restore and rebuild the neighborhood, but Sal's most proud achievement was the restoration of a city park and playground on 172nd street in the Bronx that was rundown and abandon for over seven years. That year Sal was awarded "The Bronx Citizen of the Year" award by Bronx Borough President Stanley Simon.
Abbatiello was never biased when it came to hiring his employees. He has been known to employ people with little or
no experience and mostof his were directly from within the community. At one time, in1983 he employed over 150 people making him one of the biggest employers in the Bronx.
Sal Abbatiello, a family man, and married since 1980 is the proud father of 3 children and has been actively involved with charity and community work since the late 1970's. In the early 1980s FEVER ENTERPRISES had raised over $75,000 for the United Negro College Fund. In 1983 People Magazine, Time magazine, Rolling Stone, Village Voice,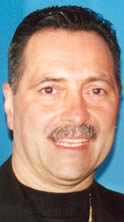 NBC, ABC, CBS and every other major media news people, were telling the world how Disco Fever, Sal Abbatiello and Hip Hop music had influenced the birth of a new culture. In 1984, Sal along with WBLS FM in New York, Coca-Cola, and his friendCharles Stettler, promoted the first citywide rap show and talent contest at Radio City Music Hall. All 6,000 seats were filled with city wide urban kids and their parents, free of charged and Sal Abbatiello participated as one of the judges. That evening the FATBOYS were discovered and won a recording contract. Incidentally, one of the Fat Boy's biggest hits, "Jail House Rap," off their double platinum album, was co- written by Sal. Also that year Sal helped put together a city wide Break Dancing Against Graffiti Contest along with WKTU in New York and the ABC network. It became a one hour TV special on ABC with many major television personalities as judges including Sal, himself. In 1984 Sal along with Kurtis Blow were Awarded Certificates of Merit by Mayor ED Koch for their efforts. In 1985, "THE FEVER" was internationally known in accordance with the lifestyle of Hop Hop music as a result of the great impact and new lifestyle that Hop Hop had on the world, Warner Brothers came to the SouthBronx and in 1985 the movie "Krush Groove" was released. The movie being shot in the South Bronx, show cased "The Fever" as the place where Hip Hop found its first home, Abbatiello a character in his own personality, had his acting debut by playing himself in the movie. Sal donated all the proceeds he received from the movie to the Bronx Special Olympics. For 14 years he was a board member of the Hillcrest Lakers Community Club in Yonkers (1989 – 2004) and helped start its basketball program in 1994 with just 10 kids to over 600 at present. For years the club had to meet in peoples houses and various places. In 2003 with all the hard work, Hillcrest has its own new building and brand new regulation Little League Field. Even though Sal's children did not get the chance of playing on that field, many other lucky children will. Coaching Little League Baseball, Basketball and Soccer for the last 14 year's (winning many city championships) has built a bonding relationship with his 2 boys and his daughter, but most of all it has brought the spirit of donating quality time, in your community, for the purpose of helping others. Sal's time with his oldest boy Allie has paid off because he broke the all time Eastchester Basketball High School record in points scored, He was also awarded All-State Honors in baseball. He Received a 4 year Baseball Scholarship at Iona College in 2004. Mickey Abbatiello In 2008 broke his brothers scoring record at Eastchester H.S. making them the first 2 Athletes in the State to be the number 1 & 2 all time scorers at the same high school. Mickey led Westchester County In scoring and is attending Baruch College on a Basketball Scholarship. In 2002 Sal started the Ed Ryan Memorial Scholarship Award which is an award given to a varsity high school player in memory of a neighbor who was a victim of the World Trade Center. The event, organized and sponsored by Eastchester resident and parent Sal Abbatiello, in association with the Eastchester Eagles Sports Club, is in memory of Ed Ryan, an Eastchester resident who died in the attack on the World Trade Center on Sept.11, 2001. Ed left behind his wife Diane and their four children.
The proceeds from the fundraiser are to be used for (3) scholarships each year, to be given to a varsity boy and girl basketball player and our 3rd annual Ray Sanchez Award given to one very Special Student Athlete. Any additional money are used to improve the athletic facilities at Eastchester High School. Proceeds from the first 8 events came to over $90,000. The money was used for improvements to the weight room, weight equipment, training bicycles and banners that are hanging in the gym. (A facility that can be used by all the athletes for training) and the installation of (2) beautiful Scoreboard's on the Varsity Baseball and Softball field. (20) Scholarships were awarded to Student Athletes. On June 6th 2009 Sal Abbatiello established The Erika Roman Memorial Foundation benefiting Foster children. Sal helped raise and mentor Erika Roman who was a foster kid herself. Tragically, Erika Roman passed away in a car accident on May 1st, 2009. A memorial was held at Lehman High School's auditorium honoring and celebrating her life with several hundred close friends and family. The foundation's first fundraiser was held on June 1st, 2009; a Celebrity softball game that included Entertainers & local Club Owners, which was held in the Bronx , at Castle Hill Little League field. The ceremonial pitch was thrown out by The Bronx Borough President Ruben Diaz, JR who soon after presented Sal Abbatiello with a beautiful Citation (Certificate of Merit) for his efforts in being a respected and loved humanitarian. In the 80's & 90's Sal Abbatiello has been responsible for helping showcase and be a pioneer of two contrasting types of music (Hip Hop & Freestyle) which started in the Bronx and went world wide. He also help discover three of the most highly influential DJ's of all time (Grand Master Flash -- Little Louie Vega -- Funk Master Flex)


Awards & Honors


Bronx Borough President - STANLEY SIMON --- Citation of Merit - 1983
United Negro College Fund --- Citizen Service Award -1983
Mayor of New York - ED KOCH --- Mayor Action Center Award -- 1984
United States Marines --- Certificate of Appreciation - 1985
Bronx Special Olympics -- Recognition Award -1986
Bronx Borough President - FERNANDO FERRER - 1991
Hillcrest Lakers Community Club -Honoree Community Service - 2006
Bronx Borough President - RUBEN DIAZ --- Citation of Merit - 2009
Senator - JEFF KLEIN - Honoring SAL as MAN OF THE YEAR - 2010
Assembly Women - AMY PAULIN --- CITATION - Out Standing Citizen - 2010
Congress Women - NITA LOWERY --- Proclamation - Outstanding Community Work -2010
Town of Eastchester -TONY COLAVITO --- LIONS CLUB MAN OF THE YEAR - 2010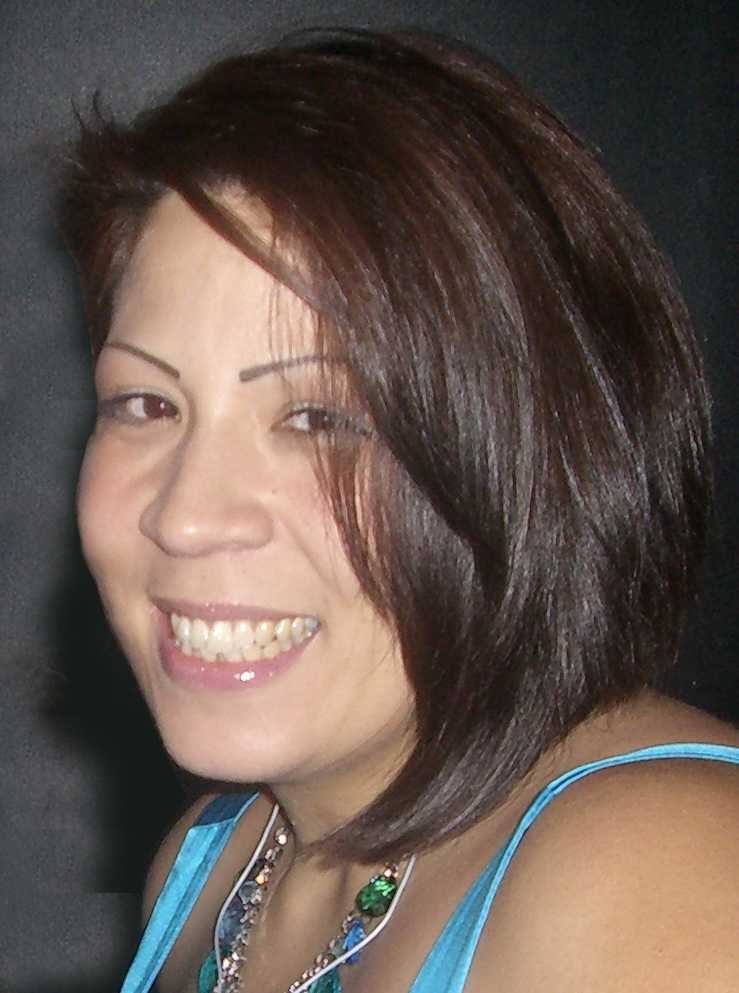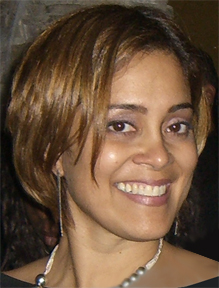 Jessica's experience as the former promoter of Fully Equipped Entertainment, awarded 10 years worth of vast and versatile clientele database. Jessica's outgoing personality and style has attracted followers for over a decade. Being on the board of The Erika Roman Memorial Foundation has become a passion of mine; my experience as a promoter will help raise awareness to new heights. My personal experience with my own life makes me want to mentor children and help them reach their own goals..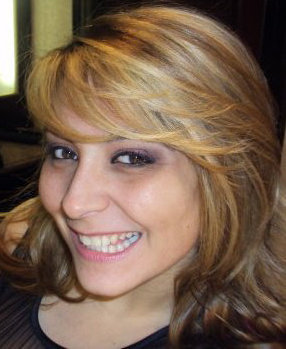 ​Jessica Cortez
​
Jessica grew up in the rough streets of Harlem was raised in a Spanish house-hold where she learned about her culture; living with her maternal grandparents and her single mother. Jessica started working at the age of 15, creating the path to reach her goals. Jessica graduated from Berkeley in 2008 with a BBA in Fashion Marketing and Management and has work experience with various fashion companies such as Puur Inc and Polo Ralph Lauren. As a NYC's Nightlife promoter, Jessica Cortez launched The Cortez Effect – nightlife, networking, marketing and a promotion company, that intends to revive NYC's club industry. Recent polls have showed that New York City's night life has diminished because of second-rate parties, and an over-saturated amount of lounges, bars and clubs.
TCE promises to bring back the spark during NYC's after hours. TCE has ventured into networking events for various corporations such as,

Bloomberg, Chase Bank, Eros Clothing Line, and Bobby Brown

make up line. Regarded as one of NYC's top night life promoters, Jessica Cortez understands that partying is more than the just being in an exclusive location; it is about creating an exciting sophisticated and dynamic experience. Uniting the right mix of people together will bring forth fun and a chance for networking.
A single proud mother of a seventeen year old athlete playing varsity baseball. Although the music industry was in Darlene's blood, she continued to hold down a administrative position for the past 13yrs & management the years prior. It wasn't until 2007 Darlene entered the entertainment world and successfully showcased artist Disk Jocks and Fashion Designers in many venues and events. In 2010 Darlene would take on the role as Manager for DJ Solo of Platinum DJz as well as assisting him with his responsibilities as CEO and lending a hand with his day to day work load with the team of 20 plus Dee Jay's. Her experience in the industry as a Publicity Director and Artist Manager/Developer makes her qualify to assist in publicizing and organizing fundraising events for The Erika Roman Foundation. When approached and asked to assist in one of the fundraisers for Haiti (being part Haitian herself), Darlene jumped on the opportunity. When upon observation one of the executive board members, impressed by her work asked Darlene to join the board of the Erika Roman Memorial Foundation. Darlene immediately accepted and has dedicated her time and energy enthusiastically and over the past few years has been involved in all fundraising events. Helping others is in Darlene's nature; "where there is a will, there is a way...
and together," as Darlene would say," is how we will accomplish anything."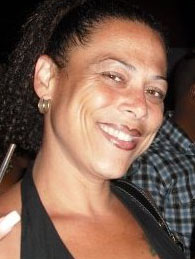 Vice President


Darlene Free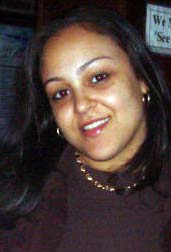 Kari Paredes

Similar to Erika, she came from a broken home. Her father left when she was 2 and her mother, who battled a drug addiction, abandoned her at the age of 7. She went through the foster care system, many hospital stays, nights at shelters and lived life wondering what would become of her. At the age of 16, she became a teen mom. Life after that changed dramatically. She vowed to make sure her child didn't have the life she will soon leave behind. Her mission began. A junior high school dropout, she proceeded to obtain her GED , started working by the age of 17, and in 2007 accomplished what many told her she couldn't- a college degree in Business. Now a single mom of 3, ages 15, 12 & 6, she's held a career in the Real Estate field for the past 13 years, all the while dedicating her life to giving them what she never had; a house to call home, an unconditional love, knowledge to know that all things are possible and belief to know that dreams do come true.
In 2007, she held a second job as a promoter to night clubs throughout the Bronx and the city. In doing so she met Sal Abbatiello (who at the time had no idea that he would change her life for the better). What started out as a reason for extra income quickly became her passion. She enjoyed networking, entertaining her guests and making sure they enjoyed their night out on the town. With much success, she would eventually venture out on her own


and start her own promotional company "FALLBACK ENT" In 2009. With all she has overcome in life and much success, she still felt something was missing.
While she didn't know Erika personally, her story hit close to home. She came to learn about Erika Roman, who she was, what her mission was all about, said to herself " Oh my god, Erika is just like me" and realized that EVERYTHING IS POSSIBLE. She was invited by Sal to participate in one of the ERMF meetings to see if it was something she wanted to be a part of. That meeting would change her perception on life forever. Erika's mission now became her mission along with many others. Not just to children less fortunate but in the future she envisions extending her hand, experience, knowledge, advice and positive influence to teenage mothers who are struggling as she once had. ERMF has given her something she felt she would never achieve- a purpose in life. Thank you Erika!

Every great foundation needs a strong pillar of support. Vivian Rivera was that pillar for the Erika Roman Memorial Foundation.
Days after Erika Roman's tragic & sudden passing, Vivian Rivera became deeply involved in learning about what Erika stood for and saw the positive impact that she made in such a short amount of time on this earth. Like Erika, Vivian faced adversity and obstacles in life that would force most to quit. The one common goal that Erika and Vivian shared was viewing adversity as opportunity; Vivian also knew that she needed to share Erika's story and also continue her legacy as being a philanthropist and extraordinary human being….This thinking brought us the Erika Roman Memorial Foundation.
For over 17 years Vivian involved herself with several causes. She advocated and served as one of the executive board members of a program that provides services to battered woman & children. Vivian not only was the co-founder of The Erika Roman Memorial Foundation, she was also actively involved with the Children's Brain Tumor Foundation, Make a Wish Foundation, Caring Bridge, Gilda's Club, Living Beyond Cancer, You Can Thrive, Ride for Kids, & DKMS.


Shortly after creating the Erika Roman Memorial Foundation, Vivian was diagnosed with Breast Cancer. In true warrior spirit, Vivian viewed the news as an opportunity to educate herself, fight, and raise awareness in the battle against Cancer. She labeled herself as being "Chosen" to help others understand the challenges of dealing with Cancer and also wanted to offer hold anybody's hand as they went through the journey of battling Cancer. Vivian was able to fulfill her goal of beating Breast Cancer but the celebration was short lived when we learned that she was diagnosed with Brain Cancer. Despite the news, Vivian never wavered and continued to fight.
Vivian fought Cancer, and through her battle she became the inspiration to so many people through her involvement in raising awareness. In less than two short years, Vivian was selected to cut the ribbon for the 2009 American Cancer Society Walk, was selected as the White House | Black Market 25th Anniversary Celebration 25 Most Beautiful Woman Battling Cancer Campaign, Sponsored her own team during the 2010 Cancer Walk, Volunteered her personal time to offer support services to Cancer patients at various hospitals, and penned a song entitled "Chosen", which is an inspirational song dedicated to those that are battling and also the people who are affected by Cancer.
On January 6th, 2010, at 10:19 PM, Vivian Rivera lost her battle with Brain Cancer. The Erika Roman Memorial Foundation honored Vivian's achievements with a Celebration of Life public event on March 1st, 2011. The event was well attended by friends, family, and strangers who learned of Vivian's spirit The Celebration highlighted Vivian's accomplishments and was capped off with various performers and speakers. The night was topped off when Bronx Borough President Ruben Diaz Jr. proclaimed March 1st "Vivian Rivera Day" in the Bronx.
Vivian's contributions to The Erika Roman Memorial Foundation were monumental and the board is determined to continue Vivian's vision and benevolence in helping others.
Jimmy Palacio is a product of a Cuban Father and a Haitian Mother. He attended school in Alfred, Maine and Plattsburg, New York. He was part of the great team of PKO ( Pure Knock Out) Records Family which produced such classic Freestyle hits as "Clave Rocks" Amoretto, "No More No More" La'Girls and "Latin Love" Trilogy to name a few. He is now in the real estate business and is in the process of activating PKO again as an Entertainment Company. This highly motivated and energetic gentleman has also participated in the annual NYC Hemophilia, Autism and Cancer Walks in their quest in finding a cure. Mr Palacio and fellow board member Mr Claude Thomas also created "Haiti Says Merci" organization to help the people of Haiti after the devastating earthquake on January 12, 2010. He is extremely honored to be a part of The Erika Roman Memorial Foundation. Jimmy Palacio has many visions and hopes to one day let the world see it through his eyes.
Statement.... Erika Roman was a very well organized, educated and motivated person that I can relate to. She would always go the extra mile to help someone and heavily involved in the music industry. Those two characteristics were the common denominator that I had with her. I will try my best to carry out her dreams, legacy and her crusade to help foster children with this great foundation.
.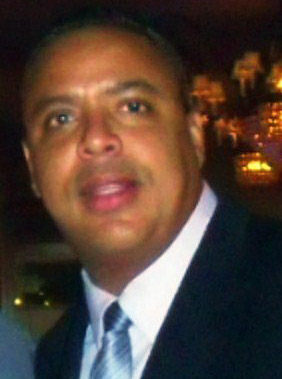 The first single was a cover of the Luis Miguel classic Me Niego Estar Solo and quickly became a radio favorite. However, it was the second single Vivir La Vida which became the breakaway cut that kept the album at the top of Billboard Magazine's Tropical charts. The same year, Luis Damon earned a nomination for Best New Male artist at the coveted Premio Lo Nuestro" awards. Also, Luis was also asked to represent the United States in the International OTI song festival hosted by Univision in Lima, Peru. Luis recorded his second album for WEA Latina, Para Estar Contigo in 1998 which featured a duet with Olga Tanon on the title cut.
Para Estar Contigo rode the top of the charts for over 22 weeks. Luis began honing his skills as a songwriter. In 1999, Luis helped form a non-profit organization called MAV (Musicians Against Violence) with Vivian Rivera, which helped raise funds for different organizations relating to domestic violence issues, a cause he felt strongly about. Also, during this time, Luis released his third CD, Luis Damon, working with such prominent sponsors as Coors Light and embarked on a 25-city tour throughout the United States. At the end of the tour, Luis was asked to join the hit group Son By 4 to perform their hit song"A Puro Dolor" throughout P.R. and the U.S. Luis relocated to Puerto Rico where he had the opportunity to work with reknowned producer Cucco Pena, and special event impresario Rafo Muniz (Promotores Latinos).
Luis also continued working on his songwriting, and collaborated with Obie Bermudez, Javier Montes, and Guadalupe Garcia. Luis continues to perform as a solo artist and is currently touring with the N.Y.R.E. and recording new material. Luis has matured both as an artist and as a song writer, as reflected by his new material. His soulful vocals combine heart felt ballads with strong tropical rhythms. As enthusiastic as ever, Luis is ready to share his musical vision with audiences both old and new who are eager to hear a fresh voice in Latin music.


Born and raised in the Bronx, New York, Luis Damon was exposed to music at an early age. His father, renowned guitarist Luis Cruz, performed with many of the top trios and conjuntos that played traditional Puerto Rican folk music throughout Puerto Rico and the city. In addition, Luis was influenced by the classic 70s R&B and Freestyle artists of the 80s.
At the young age of 10, Luis began to step into the spotlight, performing at school events and talent shows. In 1993, Luis recorded his first single "Should Have Never Let You Go" for Rivell Records, an independent label. While the song did not receive much radio airplay, it was a local club favorite, catching the attention of Sal Abbatiello at Fever Records who signed Luis to a recording and management contract. Luis released "Time and Time Again" in 1995, written and produced by the legendary Chris Barbosa. Shortly thereafter, Luis was performing throughout the country, sharing the bill with such artists as George Lamond, Lissette Melendez, Cynthia, and The Cover Girls. Seeking to bridge the gap between Dance music and the Latin music he grew up listening to, Luis signed with WEA Latina in 1996 and recorded his first Spanish language album, Solo.

Luis Damon

DJ Solo has built a respectable reputation for himself in the Deejay industry since the 80's. Since starting at such an early age, he has grown to easily adapt to the diversity of crowds, venues and situations. Mixing many styles of music from as early as the sounds of the 50's straight through to the present which include Salsa, Meringue, Bachata, Hip, hop, R & B, Reggae, Raggaeton, Soca, Pop, Rap, to the current top 40. Local house parties now branched off to local and state to state clubs, sweet 15 & 16's, weddings, reunions, proms, school dances, showers, holiday events, community events, corporate events and fundraisers. As the buz grew about DJ Solo and his skills to rock a crowd DJ Solo found himself opening for as well as becoming a roadie for icons in the music industry such as DJ Funk Master Flex of Hot 97, mix tape award winner DJ Kool Mike Ski, world famous Bricie B, Swizz Beatz , Mr Excitement (Streetfunk TV). Years passed and experience grew. With much success, he would eventually venture out on his own and decided to start his own DJ team in 2004, this was beginning of Platinum DJz an amazing team of over 20 plus DJ's to date. DJ Solo is not only the CEO of Platinum DJz. In 2010 DJ Solo signed a contract with Ashley Stewart Clothing to DJ their corporate functions. In 2011 he became the resident DJ for Luna Park in Brooklyn NY, the once famous park known as Coney Island. The professionalism he carries generates through his Music and business sense. In 2010, DJ Solo didn't hesitate to lend a hand at the 2nd annual ERMF Celebrity Softball game by donating the sound as well as Deejaying the event and has been involved in all the activities since. You can always count on DJ Solo to lend a helping hand when it comes to charity & fundraising events. www.djsolonyc.com